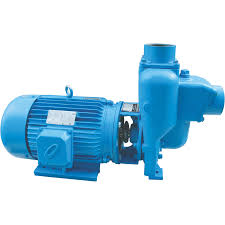 Centrifugal Pumps
Centrifugal pumps are used to transport liquids/fluids by the conversion of the rotational kinetic energy to the hydro dynamics energy of the liquid flow.
End Suction Pumps
We offer two distinct end suction pump designs, Both designs are suitable for horizontal or vertical mounting. Direct coupled end suction pumps and the long coupled end suction pumps
In-Line Pumps
In-line design allows for straight pipe work which can reduce installation costs. Pumps can be supplied with ATEX certification if required and have a top pull out design for easy dismantling in case of service.
Multistage Screw Pumps
Screw Pumps can be supplied offering as single screw pumps (Eccentric Screw), double screw pumps and three screw pumps. Each offering differing performance for pressure and viscosity requirements.
Quality
Excellent material qualitity
---
Lifetime
Strong and reliable
---
Cost
High quality and cost efficient
---
---
Do you have any questions?
If you wish to get further information like technical specifications, need a quotation, or wish to discuss different solutions, fill in the contact form and our experts will contact you shortly.
[:]